How Dragoș Alexandru documents Bucharest, the capital of Romania, in photographs
Article and interview by Gerlinde Schuller
---
October 2022 . 6 min.
In the last decade, Bucharest has become a popular tourist destination. Many monumental buildings have been renovated, the tourist sights are especially spruced up. The city presents itself as cosmopolitan. At the same time, it has a rough and peculiar facet that not everyone gets to see or wants to see. The one who registers these characteristics of Bucharest like no other is Dragoș Alexandru.
I discovered his photo documentation while researching my visual article Time Jumps Bucharest.
Alexandru's shots of the city seem timeless. For instance, he photographs the Palace of Parliament (formerly House of the People), usually depicted as a splendid building, in the mist. Mysteriously, it thrones out from behind taxis, tourist buses and a row of mobile toilet cabins, without making a spectacular impression.
The Palace of Parliament embodies both, the communist dictatorship of Nicolae Ceaușescu and the current democracy in Romania. Alexandru's photo also merges layers of time. It is not immediately chronologically classifiable and that is what makes it so appealing.
It may be that Alexandru succeeds in capturing this timelessness so well because he himself experienced the most important historical shifts in the country. He grew up in communist Romania, witnessed the 1990 revolution and the transition that followed.
Alexandru has lived in Bucharest for 20 years now and enjoys documenting situations that happen quietly, in passing. He plays with us the children's favourite guessing game 'I see something you don't see', and captures circumstances that most of us would not pay attention to.

Often, photos of coincidental moments emerge. There is a lonely rooster running across the street, a man has dozed off on his accordion, a painted portrait of a woman has been left outside the front gate and a cluster of nine balloons has been forgotten on a tree. At first glance, these seem to be motifs that could be found in any big city. But if you look closely, you realise: this can only be Bucharest!
Alexandru has perfected his X-ray vision of the city and shows us its strange, disturbing side in visually appealing snapshots. They are often situations that have evaporated in the next moment. While we would still be wondering: Where does the rooster go? Isn't the man lying uncomfortably? Who might the woman in the painting be? Why don't the balloons fly away? Alexandru has already taken his photo and is seeking a new moment of surprise.

2015-2022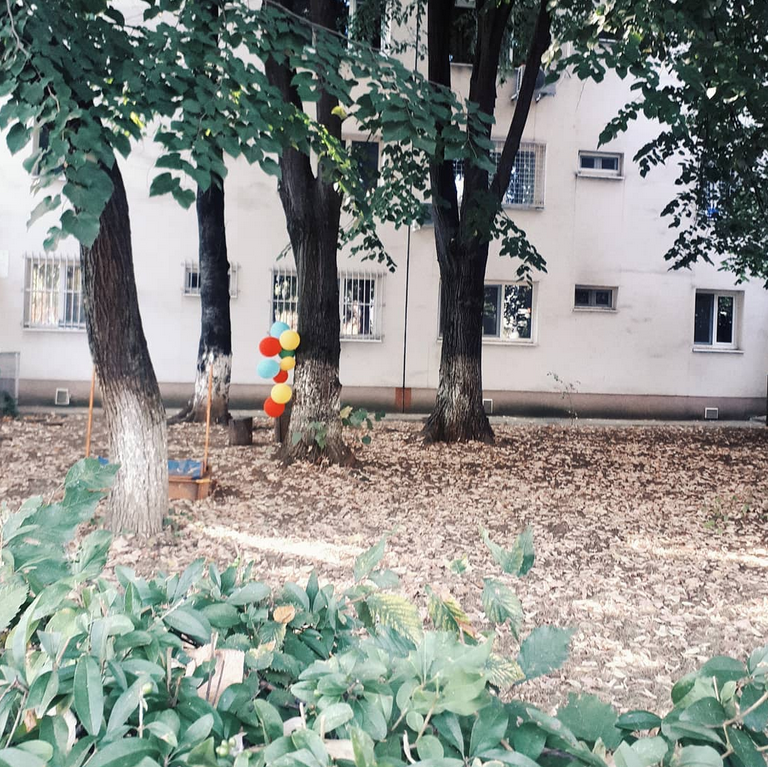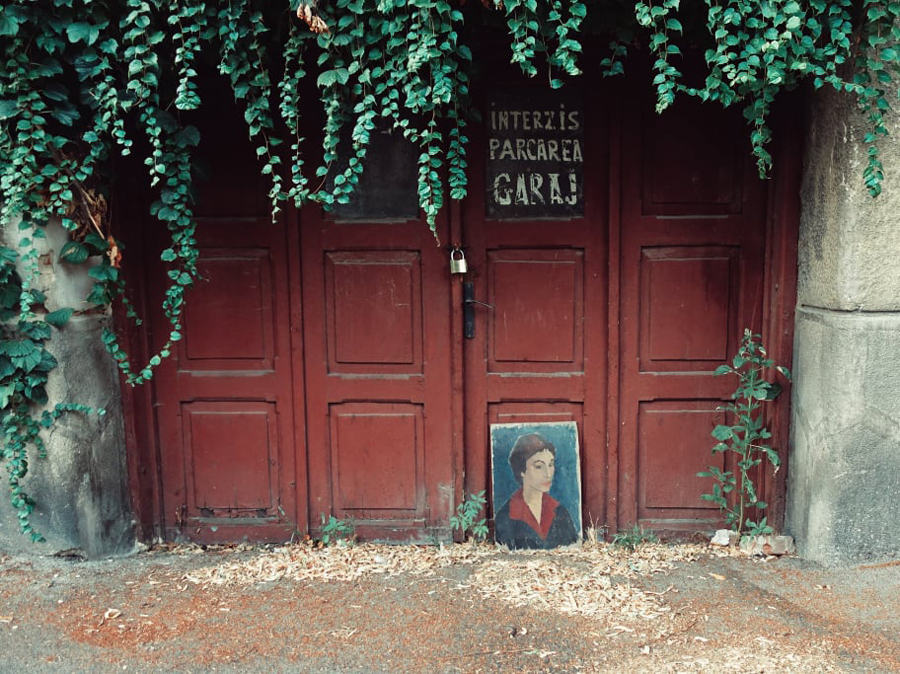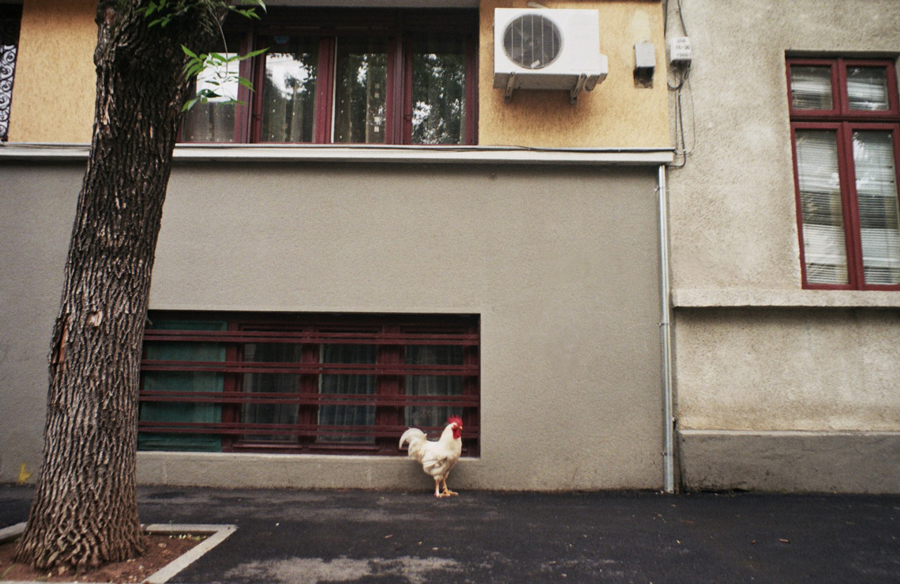 "I'm attracted by the possibility of capturing a moment that most of the time doesn't exceed 1/200 of a second."
Dragoș Alexandru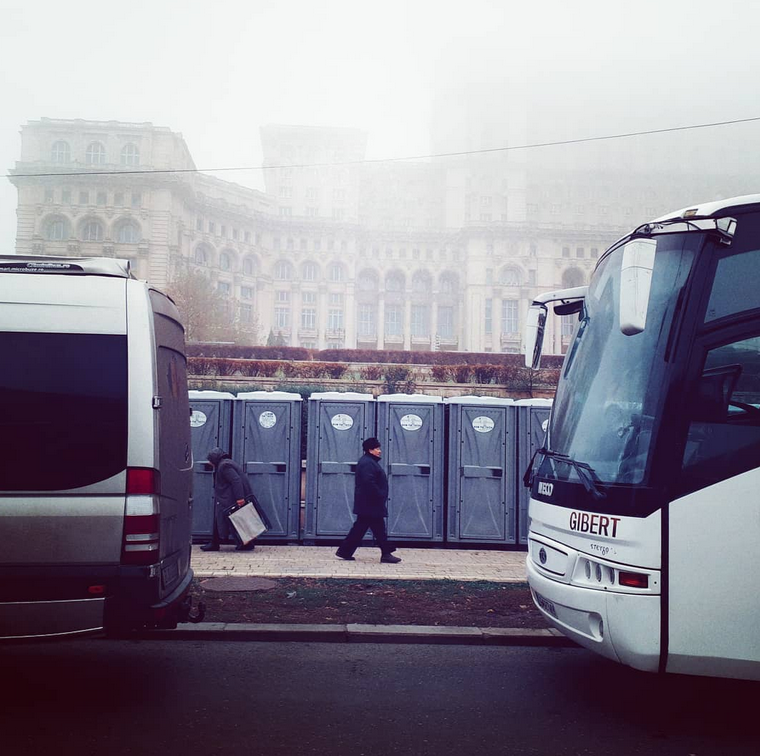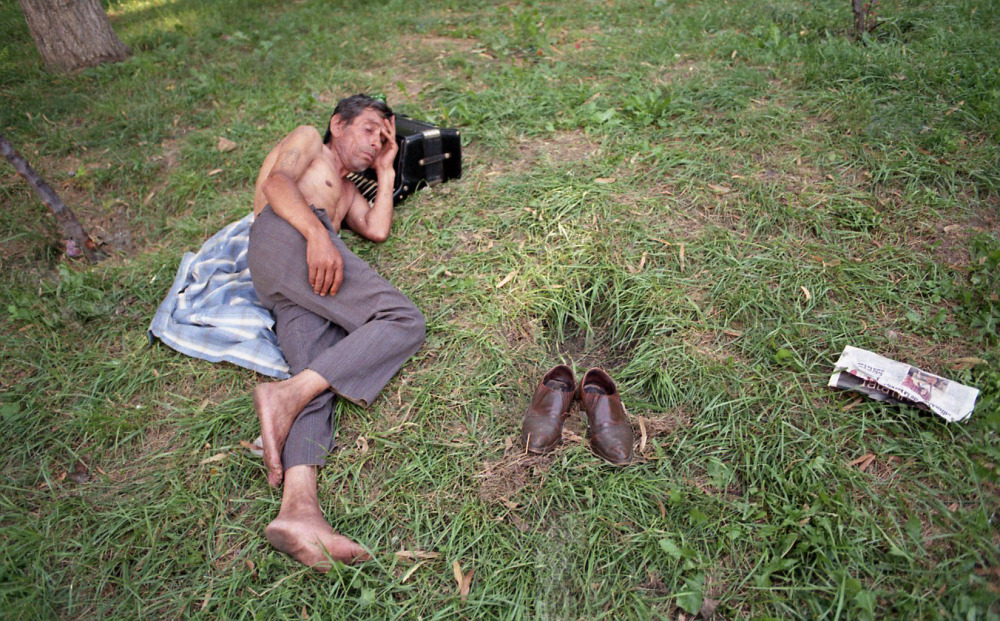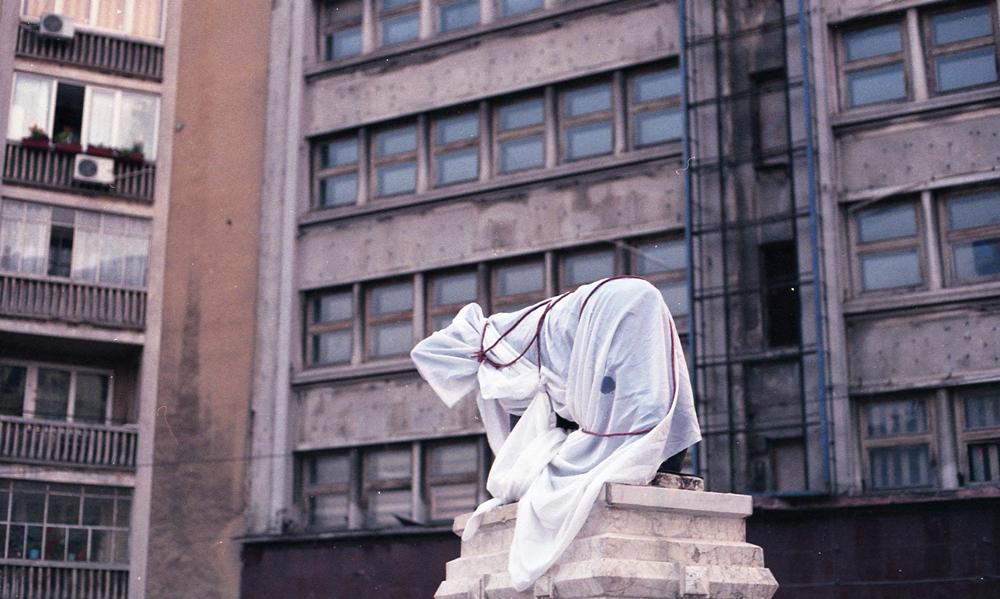 "I find it fascinating to capture situations or objects that only exist as a result of human involvement."
Dragoș Alexandru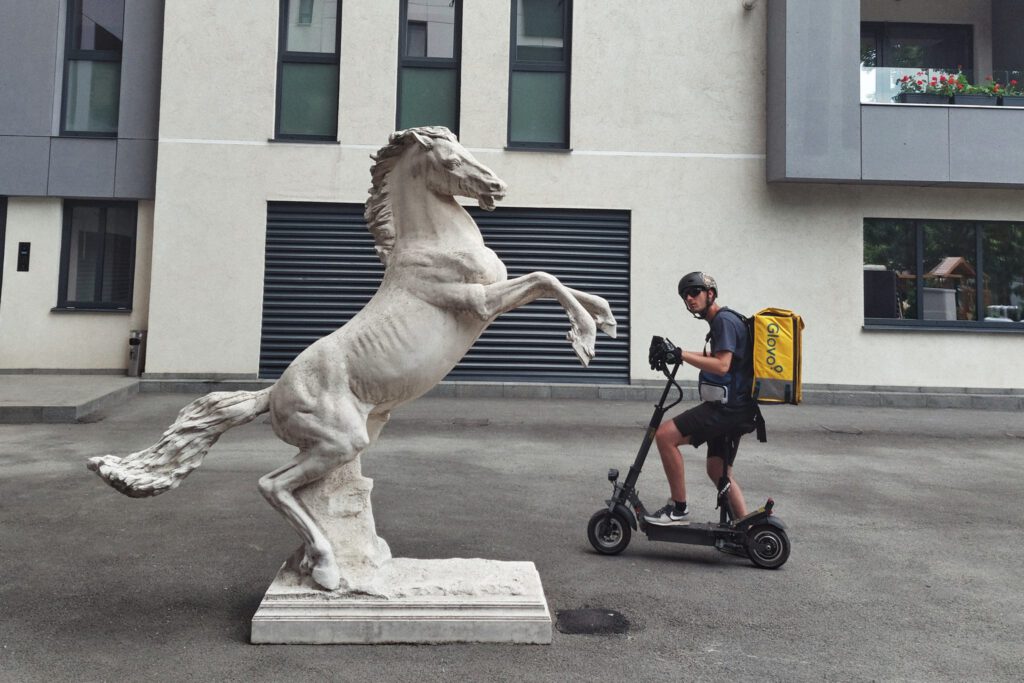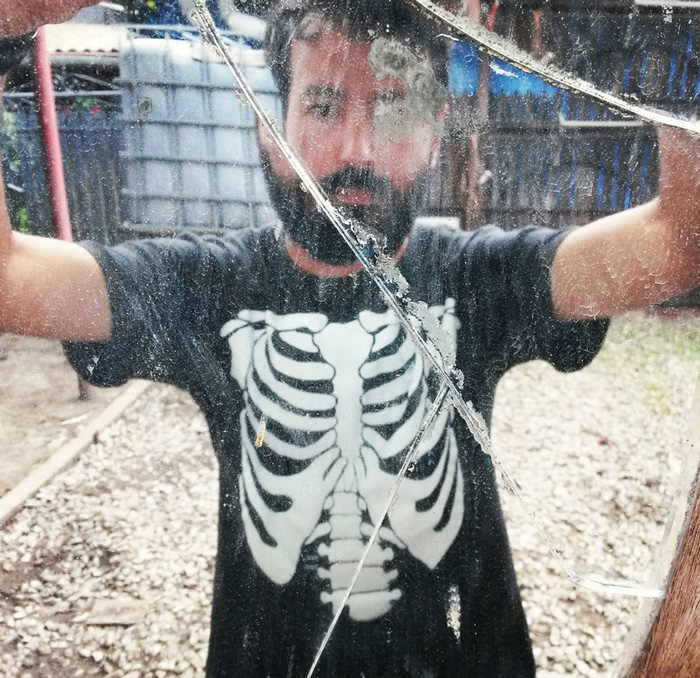 I asked Dragoș Alexandru about his approach to documenting Bucharest.
Gerlinde Schuller: Why did you start documenting the daily life in Bucharest?
Dragoș Alexandru: For the simple reason that it is the city where I live and where I spend most of my time. I was born in Ploiești but Bucharest is my adoptive city for 20 years now.
When did you visit Bucharest for the first time?
In the 90's, and I remember that the buildings, streets and parks were much bigger and much more crowded than in Ploiești.
Bucharest has always been a place of radical transformation. What were the most noticeable changes you observed in the last 20 years?
I would say the architecture, marked by a lack of cohesion and the increasing number of cars and of inhabitants. Bucharest is becoming more and more an unfriendly city.
You grew up in communist Romania. How did you experience this time?
As a child I didn't suffer much. Of course, in the winter there were times when it was cold inside, the buses were overcrowded and the electricity was turned off from time to time, but I never felt that I missed something in my family. But the reason was because I was only a child and as such you didn't care too much about freedom of expression, for example.
To what extent did you notice the Romanian revolution as a child?
I remember that I stayed at my grandparents during the winter holiday and I watched the fall of Ceaușescu on television. I couldn't believe it. Even though I was only 11 years old, I realized immediately that something really important was happening.
When did you start taking photos?
In the 90's when I got my first analog camera and more seriously probably since the 2000's when I bought a new one.
What attracts you to photography?
I am not trained as a photographer, I do it as a hobby. I'm attracted by the possibility of capturing a moment that most of the time doesn't exceed 1/200 of a second.
How do you choose your subjects?
Most of the time I shoot when I interpret a particular situation as a framework that can convey something on a higher level and, which once translated into an image is likely to bring an emotion to the viewer of the photograph. I am interested in unexpected scenes found ad-hoc on the street, that one rarely plans to shoot. But I do have some favourite subjects and some of them will eventually become a photo project.
In such a long term project I focus on a certain theme, for example on architectural transitions or covered cars. At the moment I'm thinking of shooting a series that is inspired by the drama series Twin Peaks.
Do you make contact with the people on the street?
I usually prefer to avoid contact. Basically, I am not an outgoing person and I also believe that it would interfere with the objectivity I would like the photo to have. It would change the initial moment.
All your photos have the character of snapshots. Why is that?
I don't like staged photography. For documenting the city I prefer street and documentary photography with a straight-forward style.
But depending on the project I'm working on, there are times when I consider another style of photography.
In many of your photos there are no persons to be seen, but objects or situations that are man-made. So people are always present in the city, even if they can't be spotted. What interests you about this?
I find it fascinating to capture situations or objects that only exist as a result of human involvement. Often the people who created that situation or object are no longer visible in my photo. I think this may give room for thought to the viewer. It is up to us to interpret what's left behind.
When I discover an abandoned object or the shop window of a store closed long ago, things that someone has put energy into in the past, I always wonder: why was it modified, when and by whom? Did it serve their purpose, what was the purpose anyway?
You usually stay out of the picture. How objective do you want your photos to be?
I don't want to interact with what is happening in front of the camera. However, subjectivity comes into play when I choose a particular scene, moment and perspective. It already starts with the fact that it's my idea to depict this particular moment in my photo.
Do the photos function for you like a personal, visual diary?
I love to document places and people and hope that my photos will have documentary value as time goes by. Both for myself and for others.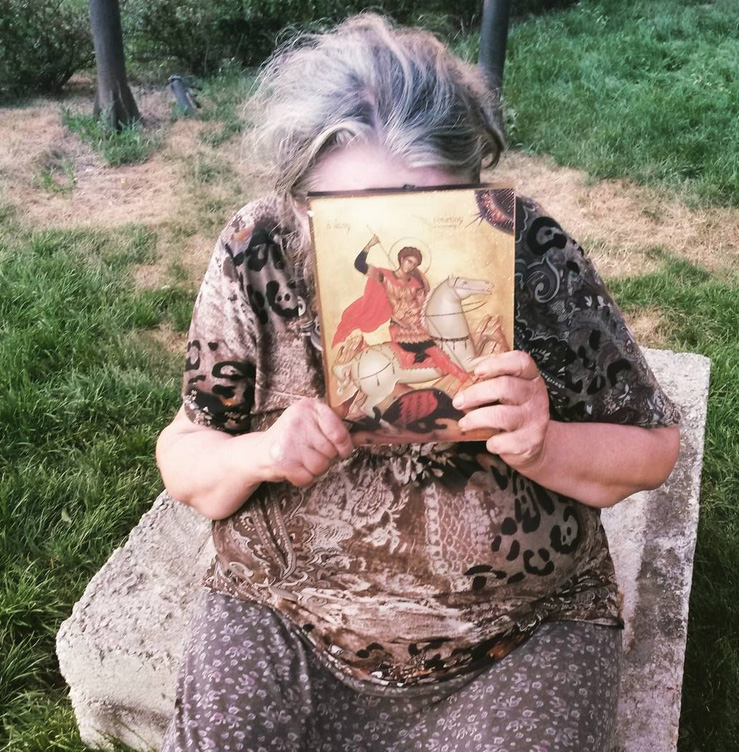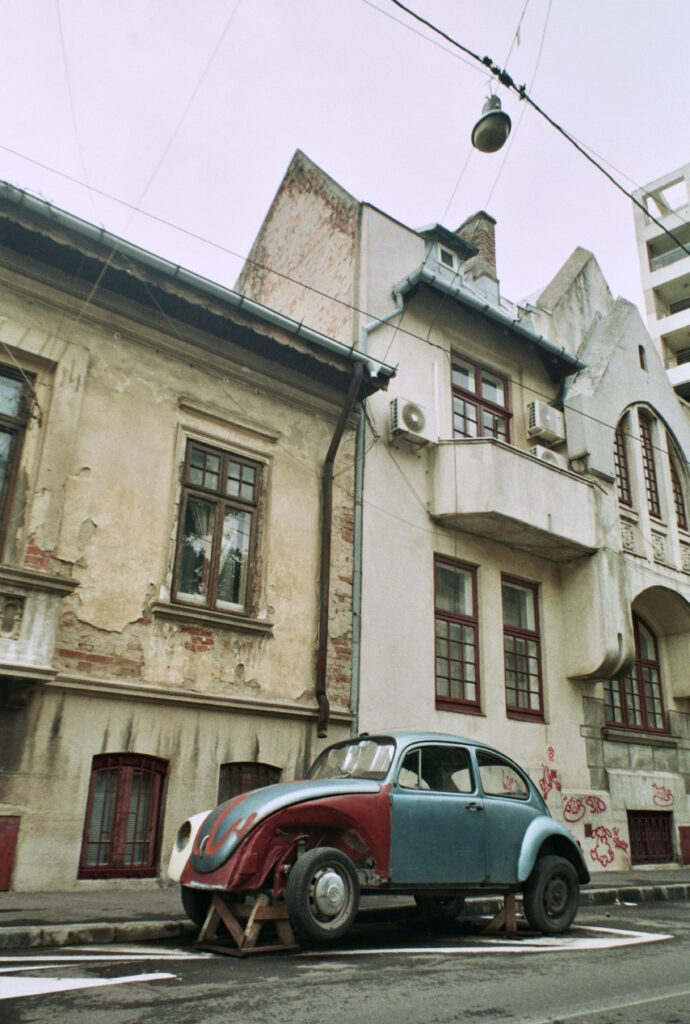 Take a look at the work of Dragoș Alexandru:
badlion.ro
instagram.com/badlion_goes_bad
adragos.tumblr.com/archive

---

Follow my visual research on Instagram.
Share: