Archiving family memories and dreams is a research project by Gerlinde Schuller about cultural heritage and customs, family legacies and dreams, migration and trauma.

The focus is on Romania's ethnic minorities. They include, among others, Transylvanian Saxons, Banat Swabians, Hungarians, Jews, Romani and Ukrainians.

A total of 18 state-recognized ethnic groups live in the country today. Romania is a multiethnic state and, after Russia, the European country with the most minorities. This resulted in a complex migration history, which is a central focus of the research project.
Gerlinde Schuller is specialized in Data Journalism and Information Design. Under the name The World as Flatland she works on commissions for international clients. Besides she teaches Data Journalism at the School of Journalism, HU University of Applied Sciences, Utrecht (NL).
Schuller grew up in Romania and Germany and is currently living in the Netherlands. She is author of the books Designing universal knowledge and co-author of Making the Impossible Possible and Amsterdam in documents.
Follow my visual research on Instagram.
Contact: info (at) archiving-family-memories-and-dreams.net
---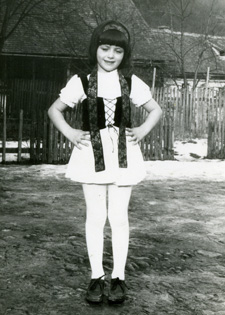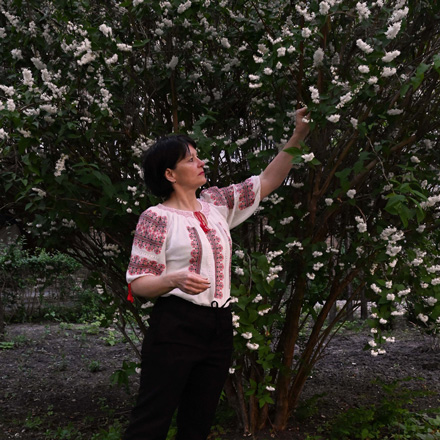 ---

Archiving family memories and dreams (Familienerinnerungen und Träume archivieren) ist ein Forschungsprojekt von Gerlinde Schuller über kulturelles Erbe und Brauchtum, Familienvermächtnisse und Träume, Migration und Trauma.

Im Mittelpunkt stehen die ethnischen Minderheiten Rumäniens. Zu ihnen gehören unter anderen Siebenbürger Sachsen, Banater Schwaben, Ungarn, Juden, Roma und Ukrainer.

Insgesamt leben heute 18 staatlich anerkannte Ethnien im Land. Rumänien ist ein Vielvölkerstaat und, nach Russland, das europäische Land mit den meisten Minderheiten. Dies resultierte in einer komplexen Migrationsgeschichte, die auch einen Schwerpunkt des Forschungsprojektes darstellt.
Gerlinde Schuller ist spezialisiert auf Datenjournalismus und Informationsdesign. Unter dem Namen The World as Flatland arbeitet sie an Aufträgen für internationale Kunden.
Darüber hinaus unterrichtet sie Datenjournalismus an der School of Journalism, HU University of Applied Sciences, Utrecht (NL).

Schuller wuchs in Rumänien und Deutschland auf und lebt zurzeit in den Niederlanden. Sie ist Autorin von Designing universal knowledge und Co-Autorin von Making the Impossible Possible und Amsterdam in documents.
Folgen Sie meiner visuellen Recherche auf Instagram.
Kontakt: info (at) archiving-family-memories-and-dreams.net